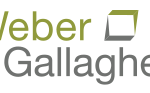 Website Weber Gallagher
Weber Gallagher is a regional law firm, with more than 110 lawyers and 17 civil practice areas, in nine regional offices. We provide legal counseling and representation in the Mid-Atlantic region of the United States to local, national and international businesses, financial institutions and insurance companies. We represent businesses, employers and individuals in multiple areas of law.
Weber Gallagher has an immediate opening for an attorney in the General Litigation and Insurance Coverage Group in our Bedminster, NJ office. Successful candidate will have a minimum of four to seven years of General Liability and Coverage experience. Qualified candidate must possess exceptional analytical, research and written communication skills. Must be admitted to practice in New Jersey.
Weber Gallagher offers a friendly office environment, excellent benefits package, including 401(k) and medical.
Please visit our website: www.wglaw.com.
Please submit a cover letter, resume and short writing sample for consideration to: jobs@wglaw.com. Please make sure that the date of admission for each state you are licensed in is included with your application materials.
Equal employment opportunity is provided to all employees and applicants for employment without regard to a person's race, color, religion, age, gender, sex, sexual orientation, gender identity, pregnancy, ancestry, physical handicap, disability, national origin, genetic information, marital status, veteran status, disability, or any other factor/ status in accordance with applicable federal, state and local laws.