Corporate
Finance & Investment Management
Full Time
Intellectual Property
Privacy & Data Protection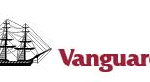 Website Vanguard
Vanguard's Legal & Compliance Division addresses a wide range of complex and compelling legal and compliance issues. To support its growing business, Vanguard is seeking an attorney in its Intellectual Property & Data Privacy Group.
The position is responsible for a broad portfolio of trademark, copyright, domain name and right of publicity legal matters.
• Managing Vanguard's global trademark portfolio, including U.S. and foreign trademark clearance, prosecution, maintenance and enforcement
• Overseeing Vanguard's domain name protection and enforcement efforts
• Advising internal clients on all aspects of copyright, trademark, right of publicity, domain name and related legal issues and strategy
• Drafting and negotiating various intellectual property agreements, including copyright permission agreements, co-branding and co-marketing agreements, and speaker release agreements
• Assisting with developing and implementing enterprise-wide intellectual property policies and procedures, and with training of internal clients for compliance with applicable policies, regulations and laws
• Providing legal guidance to Vanguard's Corporate & Commercial Transactions legal team on intellectual property issues arising in 3rd party vendor contracts, as needed
• Managing outside counsel regarding foreign trademark matters and outside service providers, as necessary
• Supporting the development and substantive work of legal analysts on the team
Qualifications and Experience:
• Minimum of 4-6 years of relevant professional intellectual property experience
• Experience with trademark counseling and U.S. and foreign trademark portfolio management, clearance, prosecution, oppositions and cancellations, maintenance and enforcement
• Experience with counseling on copyright and right of publicity matters
• Experience with domain name portfolio management and enforcement actions, including UDRP proceedings, and familiarity with ICANN preferred
• Experience with drafting and negotiating intellectual property agreements preferred
• Patent experience, including patent prosecution, patent clearance/freedom-to-operate analyses and patent counseling preferred
• Excellent undergraduate and law school academic credentials
• Excellent judgment, counseling, and negotiation skills
• Excellent communication and relationship management skills
• Ability to balance business and legal needs and manage multiple projects at one time
• Leadership abilities coupled with strong personal accountability and initiative
• J.D. from an accredited law school required
Candidates must share Vanguard's core values, including unmatched ethical standards and client service, strong work ethic, and can-do attitude. Candidates must foster a team environment by building collaborative, trusting relationships with others through effective communication, empathy and respect and advancing the development and success of others.
Candidates must be skilled at successfully collaborating with, enabling, working through, and influencing legal colleagues, in-house corporate partners, and business clients at all levels, including senior management.
Special Factors:
Vanguard is not offering visa sponsorship for this position