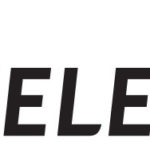 Website The Travelers Companies, Inc. | Law Offices of William E. Staehle
ASSOCIATE COUNSEL – Insurance Defense Attorney | Marlton, NJ
Travelers is one of the leading insurance companies in the United States. Our superior financial strength and consistent record of strong operating returns mean security for our customers – and opportunities for our employees. You will find Travelers to be full of energy, and a workplace in which you truly can make a difference. Our commitment is looking out for others. We have an enduring promise to secure, respect and care for our customers. That's why Travelers (NYSE: TRV) continues to be highly respected as one of the best and most experienced property and casualty insurers in the industry.
Our Marlton, NJ Staff Counsel office is seeking an Associate Counsel to handle Auto Liability and General Liability cases of low to moderate complexity.
Please visit the Careers section of our website at https://careers.travelers.com/ and reference job opening ID 19625BR to learn more about this opportunity and submit your resume for consideration.
Travelers is an equal opportunity employer. We actively promote a drug-free workplace.