Full Time
Insurance
Litigation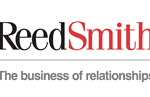 Website Reed Smith
Qualified candidates only. No Search Firms. No phone inquires please.
The Insurance Recovery Group of Reed Smith LLP, named Law Firm of the Year in Insurance Law by U.S. News – Best Lawyers and the Legal Intelligencer, is currently seeking an exceptional Pennsylvania-licensed Mid-Senior Level Litigation Associate for an immediate opening in Reed Smith's Philadelphia Office. Reed Smith LLP is a global law firm of more than 1500 lawyers. Its Insurance Recovery Group represents policyholders in all aspects of the insurance recovery process, including analyzing policies and facts surrounding an insurance claim/loss, advising clients on claim presentation, and negotiating, mediating, and litigating disputes in domestic and international lawsuits and arbitrations.
Candidates should have 2-5 years of mid-large size law firm experience in complex litigation and/or arbitration, excellent academic credentials, and strong writing, research, analytical and verbal communication skills. Experience representing policyholders in coverage matters and prior judicial clerkships are positives, but we encourage applications from litigators with exceptional skills who are eager to learn and willing to commit to the group.
Candidates should be familiar with federal and state Court Rules and E-Discovery. Experience handling multiple cases, and the ability to serve as the point person on litigation/arbitration, is required, as is deposition and courtroom experience.
This position offers the opportunity to join a recognized leader in the field of policyholder insurance recovery in a well-established office of a top law firm. The atmosphere is dynamic and entrepreneurial, and the successful candidate will have the unique opportunity to shape their career in a substantial and meaningful way. Reed Smith attorneys regularly collaborate across offices and practice groups. We value diversity and seek to make the practice both professionally and personally rewarding. Reed Smith is an Equal Opportunity Employer. We offer a competitive salary and benefits.
Please submit a cover letter, resume, writing sample, and law school transcript to:
Tiffany McClendon
Legal Recruiting Manager
LateralRecruiting@reedsmith.com