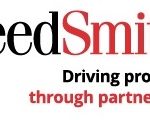 Website Reed Smith LLP
The Labor and Employment Group of Reed Smith LLP is currently seeking an associate to join the firm's Philadelphia office. The candidate must have 4-6 years of law firm experience in traditional labor.
Traditional labor experience representing employers in National Labor Relations Board proceedings, union avoidance, collective bargaining and labor arbitration.
Training and counseling clients concerning traditional labor issues, assisting with grievance arbitrations, unfair labor practice charges, and policy drafting.
Direct and independent client counseling of in-house attorneys, human resources professionals, and managers on wide array of labor and employment issues, including individual terminations, reductions in force (including adverse impact analyses and OWBPA disclosures), compliance with federal, state and local employment laws and regulations (including ADA, FMLA, FLSA, WARN, and whistleblower and anti-retaliation laws), classification of workers as employees or independent contractors, mergers and acquisitions, and internal investigations.
Drafting and negotiating employment agreements, restrictive covenant agreements, employment policies, and separation and release agreements. The candidate must be an excellent writer with finely honed analytical skills, able to handle multiple matters with independence and sound judgement, and able to work effectively and efficiently with other attorneys and staff inside and outside of the Labor and Employment Group.
Candidate should possess strong academic credentials from a nationally recognized law school. We value collegiality and diversity among our lawyers and seek to make the practice both professionally and personally rewarding. We offer a competitive salary and benefits.
How to Apply:
Please submit cover letter, resume, transcript, and writing sample to:
Tiffany McClendon
Legal Recruiting Manager
tmcclendon@reedsmith.com
Please note the office and position you are inquiring about in your subject line.