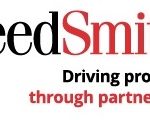 Website Reed Smith LLP
The Financial Industry Group of Reed Smith LLP is currently seeking a Junior to Mid-Level Leveraged Finance Associate with 2-5 years of law firm experience to join the Philadelphia office. Ideal candidates will have a minimum of 2 years of experience in the leveraged finance, real estate finance, asset based finance and/or restructuring space with an emphasis on leveraged credit facilities and high yield bond offerings. Ideally immediately transferable sponsor-side and non-bank lender sider experience is preferred but open to candidates with other relevant experience. Candidates with strong academics and the desire to be affiliated with a collegial and dynamic corporate finance practice should not delay. This is a fantastic group and a great addition to any associate's professional career path. Need not be admitted in Pennsylvania, we are very welcome to lawyers looking to relocate to Philadelphia.
How to Apply:
Please submit cover letter, resume, transcript, and writing sample to:
Tiffany McClendon
Legal Recruiting Manager
tmcclendon@reedsmith.com
Please note the office and position you are inquiring about in your subject line.