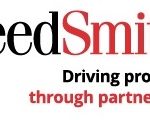 Website Reed Smith LLP
The Real Estate practice group is looking to hire a mid-level associate with at least 3-5 years of experience to join our Philadelphia office with an interest in all aspects of commercial real estate acquisition and development. Ideal experience includes strong knowledge of acquisition and development, financing and leasing of commercial real estate. Important attributes include excellent oral and written skills, including the ability to communicate effectively with clients, and the ability to work in a team environment on complex transactions. Must be a Pennsylvania licensed attorney with solid transactional real estate experience in a law firm setting.
How to Apply:
Please submit cover letter, resume, transcript, and writing sample to:
Tiffany McClendon
Legal Recruiting Manager
tmcclendon@reedsmith.com
Please note the office and position you are inquiring about in your subject line.