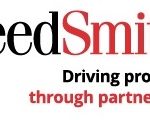 Website Reed Smith LLP
The Insurance Recovery practice group is looking to hire a Pennsylvania licensed attorney, class year 2015 – 2019, with up to 5 years of commercial litigation experience to join our Philadelphia office as an associate. Superior academic credentials are required. Candidates who have represented policyholders in insurance recovery matters and prior judicial clerks are encouraged to apply, but such experience is not required.
How to Apply:
Please submit cover letter, resume, transcript, and writing sample to:
Tiffany McClendon
Legal Recruiting Manager
tmcclendon@reedsmith.com
Please note the office and position you are inquiring about in your subject line.