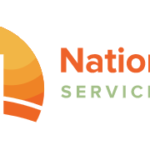 Website Nationalities Service Center
About the Organization:
Nationalities Service Center (NSC) seeks an attorney with a commitment to defending the rights of immigrants to join our diverse staff. NSC serves more than 5,000 immigrants and refugees each year from over 110 countries around the world. We provide comprehensive services in the areas of legal protections and remedies, language access and proficiency, community transition and integration, access to health and wellness, and job readiness training for immigrants and refugees.
NSC immigration attorneys represent clients in removal proceedings in both detained and non-detained settings and provide immigration services focused on family reunification, humanitarian relief for adults and children, assistance to victims of crime, naturalization, and other legal relief. NSC's legal team also engages in advocacy efforts addressing local, state, and federal immigration policies.
About the Position:
A statewide collaborative of legal service agencies, community based organizations, advocacy organizations and organized labor has secured funding to launch a pilot program to build towards universal defense for all non-citizens subject to removal proceedings in Pennsylvania but unable to afford a lawyer. The pilot project will focus on detainees at the York County Prison. The attorney will provide free legal services to detained immigrants in proceedings, representing clients in immigration court hearings and appeals before the BIA. The Staff Attorney will work closely with community partners and PAIFUP project attorneys hosted by other organizations.
This position is currently funded for one year, with strong expectation for possibility of renewal.
Qualifications:
NSC seeks a dynamic lawyer with experience representing immigrants in removal proceedings or with other experience demonstrating a commitment to immigrant rights and social justice issues. Two or more years of immigration law practice is preferred. Experience working with detained immigrants is preferred. Clinical experience will be considered. Applicants must possess: excellent research, writing, and courtroom advocacy skills; strong communication and interpersonal skills; a capacity and desire to work collaboratively in interdisciplinary teams; commitment to ensuring compliance with requirements of PAIFUP project and NSC contracts and grants; and, strong organizational skills to manage a high volume, fast-paced legal practice environment. Fluency in Spanish is preferred.
Applicant must be licensed to practice law in any state of the United States.
Benefits:
Commensurate with experience as well as a generous, comprehensive benefits package.