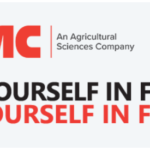 Website FMC Corporation
FMC Corporation is focused on agricultural technologies.
Our Legal Team is seeking a self-motivated, driven, team player to support our Global Chief Employment and Data Privacy Counsel. The candidate must be motivated, creative and result-oriented, and will be able to independently follow through to task or project completion. This work requires exercising considerable independent judgment and initiative. Qualified candidate will gain an opportunity to learn Data Privacy.
Responsibilities:
• Understand and stay informed regarding evolving best practices in the areas of employment law compliance on a global basis.
• Research federal, state, and international laws and regulations related to data privacy and security, including laws related to data collection, storage, transfer and data breach incidents
• Research and understand topics relating to international employment law compliance, including related to newly-passed laws and regulations
• Leverage legal and business knowledge to identify, analyze, evaluate, and monitor risk exposure, and work with internal counsel to develop methodologies to define, manage and mitigate such risks while considering operational impacts
• Work with appropriate counsel (internal and external counsel) and business functions to correct and/or mitigate potential compliance issues in areas of data privacy and employment law
• Support international training deployments, specifically those related to employment law compliance and data privacy training
• Work with counsel to create, communicate, and maintain internal and public-facing employment law compliance and data privacy policies, standards and procedures and define related internal policy enforcement guidelines
• Help define and communicate boundaries and employee expectations around key processes and procedures related to employment law compliance and data privacy
• Support managing attorney by delivering reports and preparing presentations to business leaders on compliance tools and processes
• Gather, review and analyze internal records to support employment and privacy-related audits and litigation activity
• Coordinate with various business stakeholders as necessary to ensure successful and timely project and task completion
• Successfully manage cost-tracking of projects to budget
• Handle various administrative tasks, ad-hoc legal and compliance projects
• Other duties as assigned
Qualifications:
Bachelor's degree required
• Paralegal Certificate from an ABA-approved institution required
• Knowledge of international privacy regulations and/or CIPP certification strongly preferred
• 5 years paralegal experience in a legal environment with a multi-national corporation is required
Strong background in Human Resources required.